Ingredients

2 lb. chicken wings
3 cups of buttermilk or light cream
Kosher salt
Freshly ground black pepper
2 c. all-purpose flour
1 tablespoon paprika
2 teaspoons onion powder
2 teaspoons garlic powder
1 teaspoon dried oregano
1 teaspoon dried basil




Recipe Info


Category : Meat/Poultry
Rating : 0
Contributor : kmc500
Print Recipe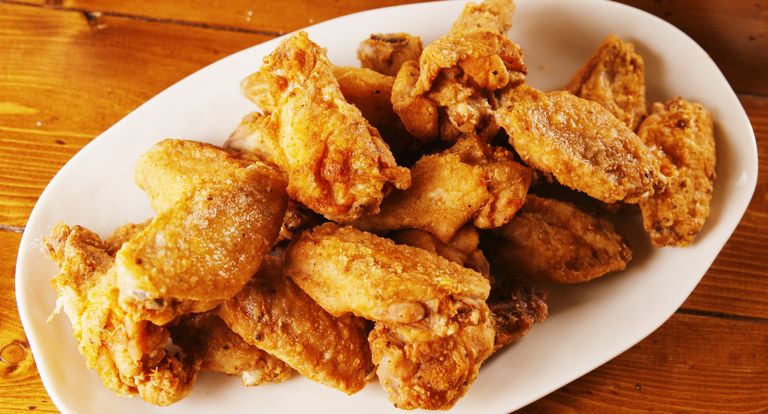 Directions
Rinse wings under cold water then pat dry with paper towels.
In a large mixing bowl, whisk together buttermilk, salt, and pepper in a mixing bowl. Add in chicken wings. Cover the bowl with plastic wrap and refrigerate 4 hours.
In a shallow bowl, stir together flour and spices then season with salt and pepper. Working one at a time, coat chicken in flour mixture.
In a large pot over medium heat, heat 2 Cups EV Olive oil until shimmering (about 350')
Working in batches, fry chicken until deeply golden and cooked through, 8 minutes.
Drain on a paper towel lined plate.
Serve warm.