Londonderry, NH
The Champagne Family
Easter Peanut Butter Eggs
Ingredients

1 1/2 sticks of butter
1/2 pound semi sweet chocolate chips
4 oz Marshmallow Cream
3/4 pound of confectioners sugar
1/2 cup creamy peanut butter
1/2 stick food grade paraffin wax




Recipe Info


Category : Desserts
Rating : 5
Contributor : kmc500
Print Recipe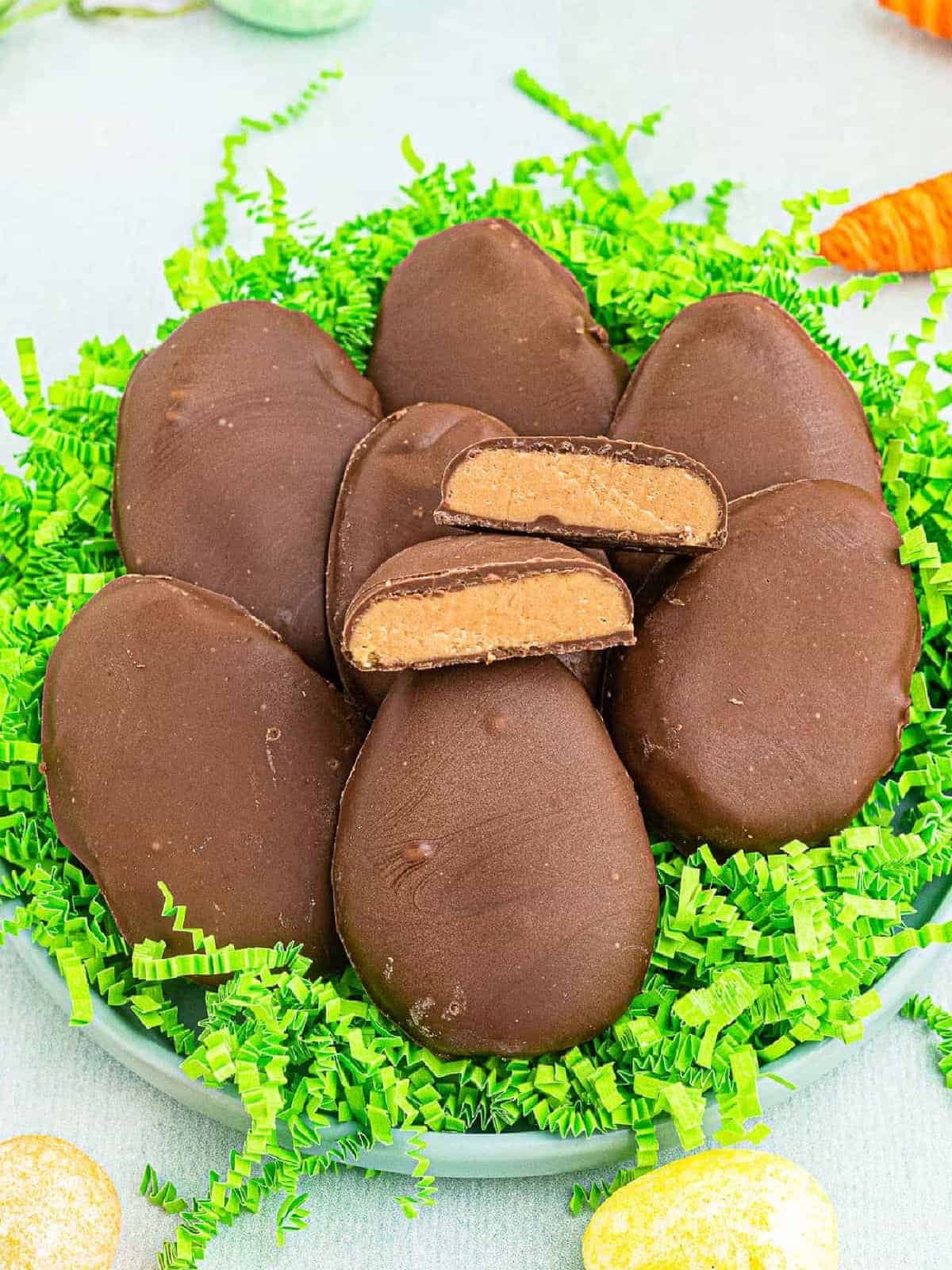 Directions
Peanut Butter Egg Recipe Directions

Melt the butter, then let the liquified butter cool a little (overly hot butter won't allow your filling to hold a dense consistency).

Add your melted butter, marshmallow creme, creamy peanut butter, and 1/4 lb. of confectioner's sugar to a large mixing bowl.

Mix the ingredients until they reach a lumpy and runny consistency. Then, stir in the remaining confectioner's sugar until smooth and even.

Scoop the peanut butter egg filling into peanut butter egg molds.

Place the molds on a sheet pan.

Refrigerate them until they are firm (about 1-2 hours).

Add chocolate chips to a large mixing bowl. Shave the food-grade paraffin wax into the bowl.

Melt the chocolate and wax in a double boiler. Stir until it's smooth enough to use as a dip. Remove from heat

Remove the cookie sheet from the fridge and extract the peanut butter filling from the egg molds. Line the empty cookie sheet with a silicone baking mat.

Place a peanut butter egg on a fork. Gently lower it into the melted chocolate.

Use the fork to flip the egg. Then scoop the coated egg out of the chocolate and place it on the lined cookie sheet.

Repeat for each egg.

Refrigerate the loaded cookie sheet until the chocolate coating hardens (about 10-20 minutes).