Ingredients

• 2 boneless, skinless chicken breasts, halved and pounded to 1/2-inch thick
• 1/2 cup shredded whole milk Mozzarella cheese
• 1/2 cup Provolone cheese, shredded
• 1 large egg
• 1 tablespoon all-purpose flour
• 3/4 cup Panko bread crumbs
• 1/3 cup finely Romano cheese, shredded
• 1 tablespoon minced fresh oregano, plus 1 more teaspoon for garnish
• 2 teaspoon lemon zest
• 1/2 teaspoon garlic powder
• Salt and freshly ground black pepper
• 1/3 cup olive oil
• 4 lemon wedges for spritzing each serving
• 2 teaspoons finely chopped green onion, for garnish
1 lb lean (at least 80%) ground beef
1 small onion, chopped (1/4 cup)
2 cloves garlic, finely choppe
1/4 teaspoon pepper
1 cup uncooked Arborio or regular long-grain white rice
3 1/2 cups beef broth (from 32-oz carton)
1/2 cup shredded carrot
1/2 cup shredded fresh Parmesan cheese
3 tablespoons chopped fresh chives
1 lb lean (at least 80%) ground beef
1 small onion, chopped (1/4 cup)
2 cloves garlic, finely chopped
1/4 teaspoon pepper
1 cup uncooked Arborio or regular long-grain white rice
3 1/2 cups beef flavored broth (from 32-oz carton)
1/2 cup shredded carrot
3 tablespoons chopped fresh chives
1/2 cup shredded fresh Parmesan cheese
1 lb lean (at least 80%) ground beef
test21
test3
test21
test3
Test
test Two
test
test3
test Two
test3




Recipe Info


Category : Meat/Poultry
Rating : 5
Contributor : n/a
Print Recipe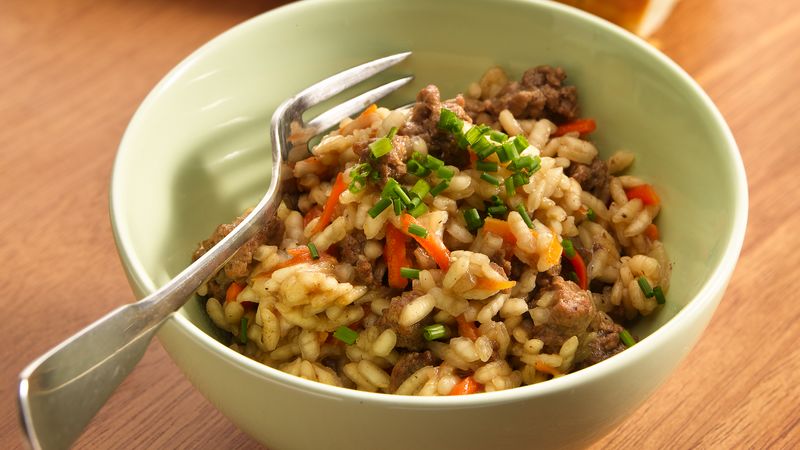 Directions
Time: 30 minutes Yield: 4 servings
Step 1

Preheat oven to 350 degrees F. Place chicken cutlets on a cutting board and season all sides with salt.
Step 2

In a shallow dish or mixing bowl, mix flour and egg until well combined. In a separate mixing bowl or dish, combine bread crumbs, Romano cheese, oregano, lemon zest, garlic powder, and 3/4 teaspoon pepper.
Step 3

Build an assembly line: submerge one chicken cutlet at a time in egg mixture then immediately coat both sides in bread crumb mixture. Press firmly to ensure the coating sticks to the chicken. Repeat with remaining chicken pieces.
Step 4

Heat olive oil into a 10-inch non-stick skillet and heat over medium-high heat. Once the oil is hot, fry two cutlets at a time until the bottom is nice and golden brown (about 2 minutes). Flip the chicken over to fry the other side.
Step 5

Spray a baking dish with non-stick cooking spray or line with parchment paper/aluminum foil. Add fried chicken.
Step 6

Top the chicken with mozzarella and provolone cheese. Place the baking dish in the oven and bake for 8-10 minutes or until the internal temperature reaches 165 degrees F. Once cooked, sprinkle the chicken with a bit of green onion.